TRITEC designed and developed product lines Multi-Display-Manager, ADIO, DLS are not affected by the zero-day vulnerability CVE-2021-44228 or CVE-2021-45046. TRITEC does not use the Apache Log4j module for any of its actual products.
TRITEC Electronic AG proudly presents the next generation of the Multi Display Manager.
The MDM is now able to drive 2x 8MP/UHD and 2x 4MP and 1x FullHD display simultaneously. We created a new licence model to support customers which are using multiple monitors. From SW version 2.5 the licence is not based on connected displays anymore but on maximal possible output pixels. Example: 1x 8MP licence is bundled with every MDM as default. You are able to use 1x 8MP display or 4x FullHD displays. Both settings are covered by the default license.

The all new MDI-7 input board supports UHD/4K (pixel clock 550MHz) inputs. It has now 9 digital inputs. The MDI-5 input board is still available.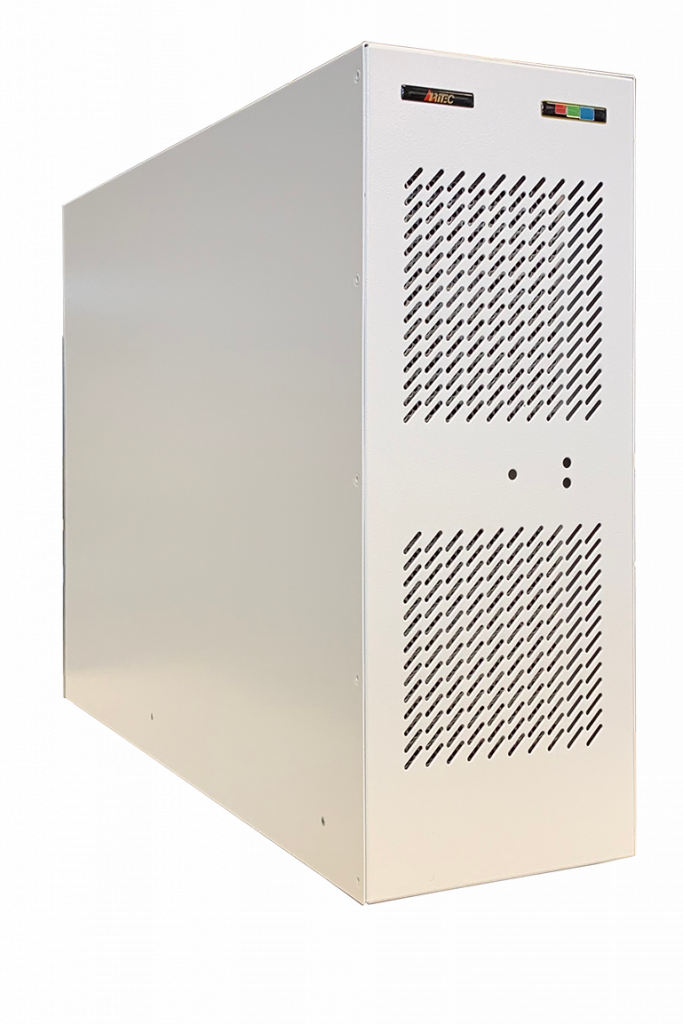 Overall bandwidth increased. Bandwidth per MDI-7 input board is now 1200 MPx/s and 2000 MPx/s per system.
Software now is 64Bit completely.
Many new software features like "Annotations" and "Input Stitching" are available. We will provide a demo video soon.
MDM is available as desk side version too.
Download the lastest data sheet of our MDM:
Multi-Display-Manager Data Sheet Gen. D

We are proud to be part of the OR.Net which is a project driven by serval universities and companies coming from technologies and medical background. The OR.Net project is supported and financed by the Federal Ministry of Education and Research of Germany. One major goal is to securely and dynamically connect devices in operating rooms and hospitals. Developing an own industrial standard for communication and automated configuration of all devices. To show what OR.Net does, let us introduce a video created by OR.Net members on conIT exhibition 2015. Our MDM is part of this setup and drives this gigantic 8MP NEC MULTISYNC X841UHD display in the background.
We proudly present this new website featuring our astonishing Multi Display Manager. Feel free to browse around and take a look how powerful the distribution of different image sources to large displays can be.
This site has been created to keep our customer base updated on new features as well as arouse interest of potential customers.
Up to today our MDM is used mostly in medical environments, but its possible application is not limited to that field. Every surrounding which multiple sources need to be shown (scaled or not) on up to two large displays of 10MP (QFHD resolution), the Large Display Manager/Multi Display Manager will be the right choice.